pernah tak fikir yang sesetengah member kau adalah sombong tahap nak mampus?I mean,senyum dekat dia dari jauh,lepastu dia buat bodoh kaw kaw dan kau pon start kutuk dia.Yeah,im feel you too pada mulanya jelah.Pada akhirnya aku silap rupanya sebab dia rabun so dia tak nampak ='( Sian kan?
So,as a 18 years old girl who really need spectacles in her daily life , im so stress bila tak pakai spec.Aku macam.. lebih rela nota tertinggal dekat bilik masa kelas dari tertinggal spec.Aku boleh nangis guling guling kalau tertinggal spec.Tapi Allah sayang aku,hingga ke harini aku tak pernah lupa untuk membawa spec mahupun nota apabila kelas.BAHAHAH.
Aku memang pantang sikit bab pakai spec ni.To be honest i really hate wearing spec sebab renyah,dahla bila pakai berbekas dekat tepi tepi mata.Terus hilang lawa=') padahal i memang tak lawa.Aku memang akan pakai spec masa ada kelas ja,dan lepas lepas kelas memang jarang lah nak pakai.Kalau aku rasa aku nak senyum dekat orang,aku pakai.Tapi sejujurnya TIDAK SAMA SEKALI. Pernah one week aku pakai spec kerap kerap pastu roomate aku macam...

"eh dah sedar diri eh ko ni"
i feel like ... senyap lah hang! HAHAHAHA
tapi that precious day happened when aku saja je nak pakai spec malam tu nak pergi kafe,sebelum aku letakkan spec dekat muka,aku cakap dekat seisi roomate aku "mana tahu aku pakai spec ni,aku senang nak nampak crush aku" and guess whatt!! I bumped with my crush .Terus aku macam gedik geletis.(my crush will hate me but nevermind,he's a crush)
Paling bangang abadi bila aku silap lambai orang.I thought that was my friend,Farah.Aku pun lambailah tangan dari jauh sambil cakap Hai.And that girl pun lambai balik tangan and cakap Hai. Pastu aku pun cakap
"Farah kan?"
but she said "BUKAN"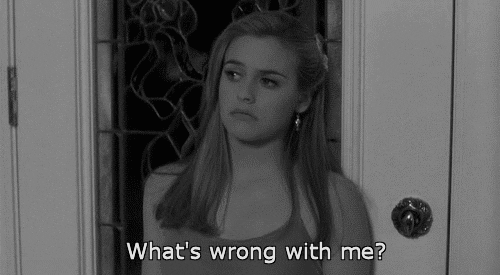 Terus aku malu nak mampus='))) Pastu nyesal lak tegur tegur orang tak pakai spec.Aku fikir nak buat contact lens,tapi mak aku keluarkan kata kata petir "kalau nak buat lens,baik takyah buat spec dari awal" yeah... i see.
Aku pilih spec normal sebab baru first time pakai spec kan takkan nak pilih yang gedabak acah hipster go die sangat tu lagipon aku pakai spec not for fun but untuk belajar and tengok orang so boleh senyum dekat orangtu agar tak dicap sombong.Btw,yes aku snapchat lover.Everyday i will play snapchat. Do add me : syadiya99.HAHA.
Aku paling geram bila orang yang tak rabun pon acah nak pakai spec,HEYYY DONT YOU EVER REALIZE YANG orang rabun nak sangat mata yang sihat dan clear?=(
Apa apapun,thanks for reading ! I tengah break up so nak ajar diri move on slow slow after 4 years bullshit relationship .